Understanding How Loan Modification Works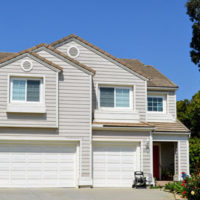 If you are unable to make your current house payments but do not want to foreclose on your home or go through forbearance, there is a glimmer of hope. Loan modification is available to select homeowners who want to decrease their monthly payments to make them more manageable. This involves changing the terms of mortgage completely so that you can stay in your home, provided that you are able to keep up with the new lowered payments. Loan modifications became possible in 2009, when President Obama released the guidelines for the "Home Affordable Modification Program." The program is available to those with FHA home loans, and is backed by a $75 billion dollar grant. The program was initiated in order to help consumers avoid foreclosure and to help the country stabilize the housing market.
At The Port Law Firm, we dedicate our time and efforts to helping consumers manage their debts and get back into good financial standing. To help you make the best decision for your situation, keep reading to learn more about what loan modification entails and to see if it is right for you.
How Can a Home Loan be Modified? 
It is common knowledge that defaulting on a home loan is not in the best interests of the homeowner. Default can severely damage one's credit score and make it difficult to obtain financing in the future. Despite popular belief, the banks do not want homeowners to default either, as a default home loan is expensive for them, which is why many banks will agree to a loan modification. If a borrower defaults on a loan, and if they still owe a significant amount of money on the home, the bank's chances of retrieving the remainder of the loan are slim. However, if they agree to a loan modification, they have a good chance of making back their money and then some.
With that in mind, there are several ways to modify a loan under the Home Affordable Modification Program (HARP). While affordable refinancing is tough to find, under the program, banks work with borrowers to come up with affordable options, such as reducing interest rates, extending the term of the loan or reducing the principal owed. However, in order to qualify, the homeowner must meet the following requirements:
The loan must have been obtained on or prior to January 1, 2009;
Borrowers who obtained a loan after December 31, 2012 will not be accepted into the program;
The owner of the home must occupy the property (it cannot be a rental);
The principal balance must be $729,750 or lower;
Borrowers must be able to prove that they do not have the funds available to make their current payments without modification;
Borrowers must not owe more than 125 percent of the value of the home; and
The loan must be a Freddie Mac or Fannie Mae loan.
Work With a West Palm Beach Loan Modification Lawyer
As a homeowner, your largest monthly expense is likely to be your mortgage payment, which is why it is likely the one that gives you the most headache. If you default on your mortgage payment, you stand to lose a lot more than if you were to default of a car payment or credit card payment. For this reason, the government has instated programs that aim to ease the burden on homeowners by allowing them to modify their monthly mortgage payments to make them a little more affordable. If you do not qualify for a loan modification under the HARP, you still have other options, which a West Palm Beach loan modification attorney will be happy to discuss with you.
If you are interested in reducing your monthly payments to an amount you can reasonably afford, reach out to the West Palm Beach loan modification attorneys. Schedule your free consultation today.
Resource:
hmpadmin.com/portal/programs/hamp.jsp