Should I Pay An Old Medical Bill in Collections?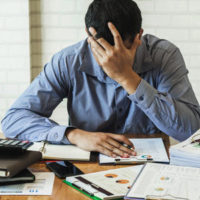 Medical bills are one of the worst kind of bills to have as a) they are expensive even with insurance and b) they often come at a time when you are either too hurt or ill to work. For these two reasons, many medical bills end up making their way into collections, leaving the patient with both physical ailments and hurt credit. If your medical bills have gone into collections and if you are thinking about making a payment in order to pull them out of collections, you may want to talk to a knowledgeable West Palm Beach debt attorney first. While paying off your medical debt is the best thing to do if you have the fund, if you cannot afford to pay it off all at once, acknowledging the debt by making a payment may do more harm than good. Before you address your medical debt, there are a few considerations you may want to make first.
FICO 9 
The Fair Isaac Corporation—more commonly known as FICO—is responsible for providing lenders with all the information they need to determine the creditworthiness of an applicant. Just recently, FICO has undergone a bit of a revamp meant to provide a more accurate reflection of the financial viability of a loan applicant. While most of FICO's previous system has not changed, one aspect that has is that which gives weight to medical bills.
Until recently, FICO gave great weight to outstanding medical bills. However, because too many people were unable to pay their medical bills, the corporation came to the realization that people do not have control over their health and so decided to give less emphasis to unpaid medical bills. FICO 9 takes the view that unpaid medical bills paint an accurate picture of someone's creditworthiness as everyone has them. Furthermore, while the organization expects people to plan for medical bills, it understands that expecting people to plan for thousands of dollars in unplanned medical expenses is unrealistic.
That said, if you are unable to make payments on your medical bills, it will still get sent to collections. However, FICO 9 makes it so that if you pay back your medical bills in full, the corporation will disregard the fact that it was ever in collections. This means that your score won't be impacted by non-payment. If you cannot make a payment in full, you can set up a repayment plan with the provider.
The Drawbacks of FICO 9 
The major drawback of FICO 9 is that if your debt was reported as unpaid before being sent to collections, the damage will have been done. While it is rare for an original provider to report to the credit agencies, it does happen. If this is the case with your medical debt, then it may not be worth it for you to try and make payments towards your debt. Not only will making payments bring the debt back to life (therefore harming your credit score even further) but also, making payments will not undo anything.
Statute of Limitations on Medical Debts 
In Florida, the statute of limitations on medical debt is five years. Before this five-year period is up, medical institutions can sue for non-payment; after the five years is up, creditors can no longer harass or contact you regarding the bill. However, the debt does not get wiped from your credit report if it remains unpaid. Furthermore, if you make just a small payment towards it as opposed to paying the whole debt off, it will come out of collections and reset the clock on the five-year period, which means you are no longer safe from creditors.
Seek the Guidance of a Knowledgeable West Palm Beach Debt Attorney
At The Port Law Firm, our debt lawyers are well versed in debt collection law and routinely help consumers understand the implications of paying off debts that are already in collections. If you cannot afford to make a full payment towards your medical debt, do not make any moves until you have spoken to a knowledgeable debt lawyer. Oftentimes, the worst thing you can do if you are already in a tight financial situation is to revive old debt.
Resource:
leg.state.fl.us/Statutes/index.cfm?App_mode=Display_Statute&URL=0000-0099/0095/0095.html