Short Sale, Foreclosure, or Bankruptcy? Which is the Better Option?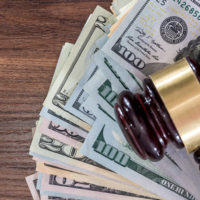 If you can no longer afford your mortgage payments or, worse yet, if you have missed several mortgage payments, the bank may have threatened to take your home. While it may be easier for you to just throw up your hands and let the bank have it, it may not be the best thing for you to do. Despite what the bank has lead you to believe, foreclosure is not your only option; you still have the option of holding a short sale or going through bankruptcy. The West Palm Beach bankruptcy attorneys at The Port Law Firm can go over the benefits and drawbacks of each option with you and help you come to the best decision for you and your family.
Short Sale 
If you opt for a short sale, you will be agreeing to sell your home for less than the mortgage you owe on it. However, for many homeowners, this is not necessarily a bad thing. A short sale takes the control away from the banks and allows you to sell your home with dignity. Additionally, you will be spared the consequences that come with foreclosure, including damaged credit and the inability to buy a new home for the next seven years. According to Fannie Mae's 2017 guidelines, most people who sold their home in a short sale are able to reapply for a mortgage loan within four years, or even two if you can prove extenuating circumstances forced you to sell your home. Furthermore, when you agree to a short sale, the bank will need two to three months to put one together. This gives you time to relocate, whereas, if your home is foreclosed on, the bank wants you out immediately.
On the other hand, a short sale still hurts your credit. However, instead of your credit report reading "foreclosure," it will read, "paid in full for less than agreed" or "settled for less." A short sale also requires a lot of work on your part, including bringing your home up to code so that it can be sold. For some people, this requires more money that they simply do not have.
Foreclosure 
While foreclosure may seem like you are just giving up, it can be very relieving to just walk away. Not only will you not have to make another payment, but also, you will not have to worry about getting your home market-ready. However, though these are huge pluses, foreclosure can severely damage your credit and make it difficult for you to buy a home for the next seven years (three if your financial difficulties were due to extenuating circumstances). Moreover, when you opt for a foreclosure, you are at the mercy of the bank; when they tell you to get out, you have to do as they say.
Chapter 13 Bankruptcy 
Too many people fail to consider bankruptcy as a viable option, but it could be just the solution that you have been looking for. Chapter 13 bankruptcy is also known as the "reorganization bankruptcy" because it basically reorganizes your debt to make it more manageable. In a Chapter 13, you will be on a payment plan that lasts for up to five years. In that five years, you will be given the chance to make up the arrears on your mortgage in monthly amounts that are feasible for you. Once you are caught up on your mortgage, you will resume normal payments and be able to keep your home. Your credit will be dinged, but at least you will not have to worry about relocating or having to finance a new home in the future.
Consult With an Experienced Bankruptcy Attorney Before Making Any Final Decisions 
If you have fallen behind on your mortgage payments, we understand that you may be feeling overwhelmed and ready to do whatever it takes to get the banks off your back. However, do not make a rash decision. Foreclosure is not your only option, despite what lenders may have told you. To learn more about your options and what each will mean for your future, reach out to the compassionate and knowledgeable West Palm Beach bankruptcy attorneys at The Port Law Firm today. Schedule your free consultation today.
Resource:
fanniemae.com/content/guide/selling/b3/5.3/07.html#Foreclosure