Debt Consolidation or Bankruptcy: Which is Better?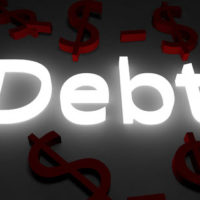 If you are drowning in debt and are looking into debt relief options, you may be wondering whether debt consolidation will work for you or whether you should file for bankruptcy. While both options have their merits, you should first note that the federal government requires all potential bankruptcy filers to go through credit counseling before declaring bankruptcy. This requirement is in place to make sure that debtors do not have any other viable options for resolving their financial problems. One form of credit counseling that the federal government recognizes is debt consolidation. If you are not familiar with debt consolidation, and if you want to know whether consolidation or bankruptcy is best for you, reach out to The Port Law Firm to schedule a free consultation with our West Palm Beach debt relief lawyer today.
Understanding Debt Consolidation 
Before you determine whether or not debt consolidation is right for you, you should understand how it works. Unlike with bankruptcy, debt consolidation does not get rid of your debt—it simply lumps all of your debts into a single, more easily managed debt. A debt management company works with your creditors on your behalf to eliminate interest and lower your monthly payments in exchange for timely and guaranteed payments. Instead of paying multiple creditors throughout the month, which can get confusing and overwhelming, you make a single payment to the debt consolidation company, which takes a small fee for itself and then distributes the money as promised to your different lenders.
Many people confuse debt consolidation with debt settlement, but the two are very different. Debt settlement involves paying one lump sum to all or select creditors that is less than the total amount you owe. Once you make the payment, your debt is gone and your account closed. The best way to differentiate the two is to remember that consolidation focuses on reducing the number of creditors, while debt settlement focuses on reducing your amount of debt.
Understanding Bankruptcy 
Chapter 13 bankruptcy works more like debt consolidation in that your debt is made more manageable via the help of a third party. That third party, however, is a bankruptcy trustee and not a consolidation company. The trustee devises a repayment schedule to help you gradually pay off a portion of your debt over a period of three to five years. At the end of the term, the remainder of your debt gets discharged but you are still able to keep your assets (so long as you made all of the required payments on time).
A Chapter 7 is very different from all of the above in that your debts are completely discharged and you are able to start over. However, in exchange for the discharge, the trustee assigned to your case will take your assets and sell them, or "liquidate them," to pay off your creditors. Not all debts are dischargeable in Chapter 7 bankruptcy, but most are.
Which is Right for You? 
Now that you fully understand the most common types of debt relief, you need to decide which is the best option for you. You can do this by weighing the pros and cons of consolidation versus bankruptcy.
In terms of credit score, debt consolidation has the lesser impact of the two. When you first consolidate your loans, your score will take a hit, as in order to consolidate your loans you need to first close your accounts. Closing any credit account can initially hurt your score. However, once you start making payments, your score will quickly improve. On the same token, bankruptcy can also give you a clean slate from which you can begin to rebuild your credit.
Many people choose bankruptcy because it offers protection from creditors. Once you file, an automatic stay is put in place. The stay provides legal protection from any further attempts at debt collection; any creditor that continues to contact you post filing can be subject to fines and other consequences. Debt consolidation, on the other hand, is not subject to the automatic stay, and collectors may continue to contact you until the debt is paid off in full.
Additionally, debt consolidation may be harmful when it comes tax time. The IRS may determine that the amount of money you saved by consolidating your debt is considered income, which you will be required to pay taxes on. In the long run, the money you saved by consolidating your loans will be lost to taxes later.
Finally, bankruptcy offers a clean slate whereas debt consolidation does not. All consolidation does is make it easier for you to remember to pay your debts on time. If you have the means to pay your debts but just not the organizational capacity, debt consolidation may work for you. However, if you simply cannot repay what you owe and need to start over, consolidation will not help you. Bankruptcy on the other hand will.
Let an Experienced Bankruptcy Lawyer be Your Guide 
If you are drowning in debt, you may feel lost, overwhelmed, and frightened. While those are completely normal emotions to have at this point in your life, they are unnecessary. A West Palm Beach bankruptcy lawyer can guide you toward the best debt relief option for your situation. Whether that means consolidating your loans or filing for Chapter 7 bankruptcy, in the end, the goal is the same: to help you be free of debt and move on with your life.
Debt relief is just a phone call away. Call to schedule your free consultation with The Port Law Firm now.
Resource:
consumer.ftc.gov/articles/0224-filing-bankruptcy-what-know